Faculty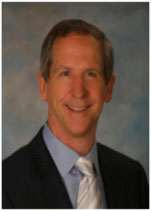 David Anderson, Director, EisnerAmper, LLP
David has prepared hundreds of qualified valuation reports for financial reporting, tax reporting, M&A and litigation support purposes, and has testified as an expert witness. At EisnerAmper, LLP, he also has responsibility for the review of external specialist valuations in the context of audit engagements.
He holds the MBA degree from the Simon Graduate School of Business Administration at the University of Rochester, and the PhD from Princeton University. He taught Finance 101 at the University of Rochester in 1996 - 1997, and has worked full time as a professional business appraiser since that time.
---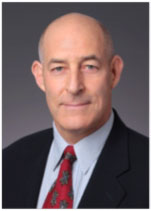 Neil J. Beaton, Managing Director, Alvarez and Marsal
Neil is a Managing Director in Alvarez and Marsal's Valuation Services Practice based in Seattle. Mr. Beaton specializes in the valuation of public and privately held businesses and intangible assets for purposes of litigation support (marriage dissolutions, lost profits claims and others), acquisitions, sales, buysell agreements, ESOPs, incentive stock options, and estate planning and taxation. He also performs economic analysis for personal injury claims, wrongful termination and wrongful death actions.
Mr. Beaton has particular expertise in the valuation of early-stage, venturebacked companies and has written and spoken extensively on valuation techniques for companies with complex capital structures. He has been involved in over 300 depositions and has testified in state and federal court more than 75 times.
Mr. Beaton is the author of "Valuing Early Stage and Venture-Backed Companies."
---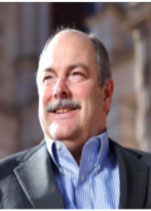 David Croslin, former Chief Technologist, Hewlett-Packard
David is the holder of 25 patents, former Chief Technologist at Hewlett-Packard and Chief Product Architect at Verizon. He was on the M&A committees at both HP and Verizon and has evaluated thousands of startups. He has started five companies, has three startups in stealth and works with many other startups as an advisor, board member, executive, and partner. He consults with organizations of all sizes and across many industries in the areas of invention, innovation, product evolution, mergers and acquisitions, startups and many other areas.
---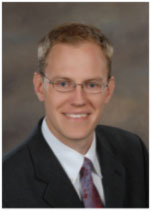 Scott M. DeMarco, Manager, BST Valuation and Litigation Advisors, LLC
Scott is a Manager at BST Valuation and Litigation Advisors, LLC. He holds the Certified Business Appraiser (CBA) and Certified Patent Valuation Analyst (CPVA) accreditations. He has been involved in the valuation of privately held business enterprises, professional and medical practices, intellectual property, advanced academic degrees, and economic damage analysis.
Mr. DeMarco gained finance and intellectual property licensing experience helping grow and sell two software companies, AutoQuant Imaging, Inc. and Agora Games, Inc. He helped grow AutoQuant Imaging, Inc., and assisted in the sale of the majority of the company's intangible assets to a major player in the life science imaging research industry. As Chief Financial Officer at Agora Games, Inc., Mr. DeMarco helped profitably grow and sell the company to Major League Gaming (MLG).
He received his bachelor's of science in finance from the Robert H. Smith School of Business at the University of Maryland, and a Master's in Business Administration with a specialization in Information Technology from the State University of New York at Albany.
---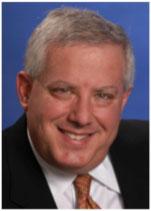 David Feldman, Partner, Richardson & Patel
David's practice focuses on corporate and securities matters and general representation of public and private companies, investment banks, private equity firms and high net worth individuals. He also actively advises on mergers and acquisitions and private equity, debt, venture capital and other financings.
David is considered one of the country's leading experts on reverse mergers, in which a private company becomes publicly traded through a merger with a publicly held "shell" company. His book on the subject, Reverse Mergers and Other Alternatives to a Traditional IPO, Second Edition (Bloomberg Press) was originally published in 2006, has been translated into Chinese and the second edition was released in December 2009.
David is a frequent public speaker, seminar leader and counsel on issues related to formation, management and acquisition of public shell companies and implementation of reverse mergers. He has appeared on Bloomberg TV and National Public Radio and been quoted in the New York Times, Wall Street Journal, The Financial Times, The New York Law Journal, The Deal, Forbes, Entrepreneur, CFO magazine and others. David is also a contributor to An Issuer's Guide to PIPEs (Bloomberg Press, 2009) and PIPES: A Guide to Private Investments in Public Equity, Revised and Updated Edition (Bloomberg Press, 2005). David's blog, www.reversemergerblog.com, is visited by thousands of professionals each month.
---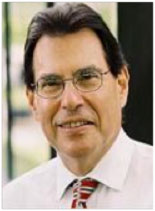 Dr. Stanley Jay Feldman, Chairman, Axiom Valuation Solutions
Stan is the chief valuation officer and has overall responsibility for Axiom Valuation content development. He is an expert in the theory and practice of small business valuation and financing. Stan is also an Associate Professor of Finance at Bentley University, a well-respected, business-centered college in the Boston area. As president of SJF Associates for the last ten years, he has consulted on complex business valuation situations. He has written on business topics for a number of publications.
From 1980 to 1989, Stan built and managed the industry forecasting services at DRI/Standard & Poors, the leading U.S. economic analysis and industry forecasting firm. He led the development of several, path-breaking expert system applications that enabled non-expert users to perform complex industry financial analyses. Prior to that, Stan was Associate Director of Pension Management for the Prudential Insurance Company.
Stan has both small and mid-sized company management experience. At DRI, he rose to Senior Vice President of Industry Services and he served on DRI's Executive Committee. He received a B.A. in Economics from the City University of New York, Hunter College, a M.A. in Economics from the New School for Social Research, and a Ph.D. in Economics from New York University.
---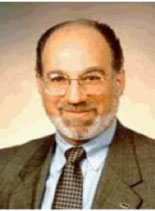 Mark G. Filler, CPA/ABV, CVA, AM, CBA, Shareholder and Managing Director, Filler & Associates
Mark leads Filler & Associates' Litigation and Claims Support practice in Portland, Maine. He has been in public accounting since February 1968 and has been a CPA since November 1972, a CVA since November 1994, a CBA since May 1997, an ABV since January 1999 and an AM since April 2004. His experience has been entirely with small firms, and consequently his focus has been on helping small business entrepreneurs solve their tax and business problems, such as tax minimization, aid in business planning and making major business decisions, aid in obtaining financing, determining management information needs, setting up cash management tools, instituting cost reduction and budgeting techniques, and the placement of bookkeepers and controllers.
Mr. Filler participates in 40 hours of continuing professional education each year, including tax, finance, statistics, forecasting, business valuation, measurement of economic damages and litigation support courses. Accordingly, the AICPA has awarded him two Certificates in Educational Achievement, one in Tax Planning and Advising for Closely Held Businesses, and the other in Business Valuation.
---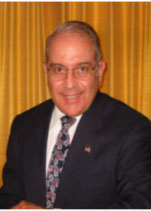 Lloyd George is a Certified Public Accountant, Certified Valuation Analyst, Certified in Financial Forensics, Chartered Life Underwriter and Chartered Financial Consultant.
Following service in the U.S. Coast Guard and eight years at Arthur Young & Co., Lloyd served in financial, information technology and management positions in private industry with both domestic and multi-national corporations. He brings nearly 40 years of industry and professional experience to delivering high quality valuation and forensic accounting services to businesses and their trusted advisors.
---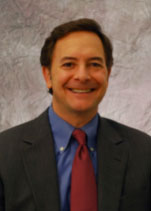 Frank Graziano, Founder and Managing Partner, Monmouth Venture Partners
Frank has more than 25 years of financial, operating and strategic transaction experience as a business owner and entrepreneur, investment and merchant banker, and corporate executive. He has worked in project finance and derivatives at Bank of America, and in structured finance at Nikko Securities, advising sovereign borrowers and leading U.S. technology and media companies on financing opportunities in Japan.
After nearly a decade as a "financial oncologist", Frank began his work with early-stage growth companies as a senior executive at Internet start-up Mail.com and its successor company EasyLink Services (NASDAQ: ESIC), helping to raise venture capital and then take the company public. He held leadership positions in various functional areas - including marketing, strategy and corporate development - and completed several global (U.K, India, China) acquisitions as the company grew from $1 million to $120 million in revenues within 2 years. More recently Frank served as Chief Revenue Officer at a fast-growing Internet security technology company where he led successful efforts to build its sales and marketing functions.
He currently is the founder and Managing Partner of Monmouth Venture Partners, providing strategic advisory, M&A, capital formation, and interim executive services to emerging growth companies across industry sectors.
---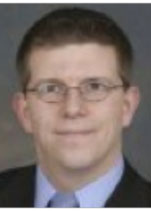 August Jackson, Co-Founder, Mosi Systems
August is a competitive intelligence and strategy professional who focuses on the role of information and data as the basis for competitive advantage. He has over 10 years experience in telecommunication, IT and professional service firms applying methods of competitive intelligence to strategic planning and winning sales. He cofounded Mosi Systems to help organizations improve insight and foresight using cutting edge technologies to organize and analyze data and information.
---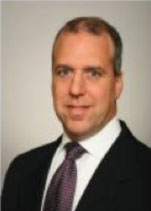 Robert LeBoyer, Founder & CEO, Parthenon Associates
Robert has dedicated more than 20 years to evaluating pharmaceutical and medical device companies. His research and analysis reaches beyond reviewing company financials and scientific issues. He has a keen understanding of the FDA's regulatory process as well as interpreting patent claims. He has long-standing relationships with the management teams of scores of biotech and medical device companies throughout the US and Europe.
Robert began his career at Prudential Securities where he followed biotechnology companies. He was a Senior Biotechnology Analyst at Brown Brothers Harriman; Genesis Merchant Group; Leerink Swan; Ehrenkrantz King Nussbaum; and, Medivalu. He served as Chief Financial Officer at SignPath Pharmaceuticals, Inc. and provided consulting services to the pharmaceutical and medical device industries for KPMG.
He spent two years in medical school and earned an MBA from Columbia University.
---
Ari Levy, BCL, LL.B., MBA, CFA, Vice President & Director, TD Asset Management
Ari Levy joined TD Asset Management Inc. in February 2002. He is lead manager of the TD Energy, TD Resource and TD Precious Metals Funds and is co-manager of the TD Canadian Equity Fund. His primary research responsibilities include coverage of numerous sectors, including the global energy, mining and fertilizer products sectors. For several years prior to 2011, Ari had additional responsibilities on the institutional side as the Product Specialist for TD Asset Management's active equity products. Ari spent several years as the Global Energy, Industrials and Autos Analyst for Goodman & Co. Investment Counsel and was the co-lead analyst on several of their sector funds before joining TDAM. Prior to this, he was Senior Analyst, Canadian Equities for a major Canadian pension fund. Ari was named one of the Top 50 Top Gun Portfolio Managers in Canada in 2009, 2010 and 2011, and one of the Top 50 Top Gun Investment Minds in the World of Oil and Gas in 2011 by Brendan Wood International. He is a graduate of the combined Law/MBA program (BCL, LL.B. and MBA) and has a BA (Economics) from McGill University.
---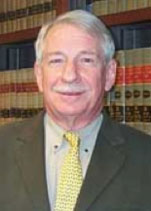 Stephen M. Nagler, Partner, Eaton & Van Winkle
Through a wide ranging network of investment bankers, venture capitalists, private equity groups, and asset and non-asset based lenders, Steve assists corporate clients of the firm in arranging financing to accomplish their goals. Both private and public financings as well as mergers and acquisitions have been accomplished through his efforts. His clients include biotechnology, health services, medical devices, media, technology, software, and consumer products companies, as well as venture capital funds and investment bankers, both foreign and domestic. His list of clients includes companies and investors in Canada, Israel, Hungary, France, Italy, Switzerland, and China. Mr. Nagler's activities focus on the introduction of clients to financing sources and the active negotiation of financing terms and conditions. He has closed over $250 million in financings over the past four years. Mr. Nagler is a venture partner in Frontier Ventures, an emerging venture capital fund focused on Canadian life science companies. He chairs TriState Ventures LLC, a leading angel investor group in the New York area. Mr. Nagler is a graduate of the City College of New York and NYU Law School.
---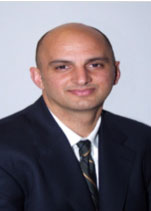 PJ Patel, Managing Director, Valuation Research Corporation
Mr. Patel specializes in business valuations as well as valuations of intangible assets including in-process R & D, software, trademarks, patents and copyrights. He has completed major engagements in the following industries: life sciences, consumer brands, and software. Prior to joining Valuation Research, Mr. Patel held the position of director, financial consulting, with Marshall & Stevens Inc. In this capacity, he valued public and private companies for financing purposes, tax and financial reporting, sales-leasebacks, litigation support, bankruptcy, and fairness and solvency opinions. Mr. Patel holds the designations of chartered financial analyst (CFA) and accredited senior appraiser (ASA). In addition, he holds a bachelor of science degree from the University of Toronto, and a master of business administration degree from Canisius College.
---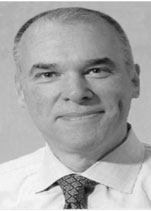 Gregory B. Sneddon, Senior Managing Director, Consilium Partners
Prior to co-founding Consilium Partners, Greg served as Managing Director and Group Head of the Middle Market Mergers and Acquisitions Group at FleetBoston Corporation where he was responsible for managing a group of M&A professionals with a focus on transaction sizes ranging from $10 million to $250 million. Prior to his position as head of the Middle-Market Mergers & Acquisitions Group, Greg was a Managing Director in the Mergers & Acquisitions Group of BancBoston Robertson Stephens, where he specialized in a range of sell-side and buy-side transactions in the Technology, Consumer, Industrial Growth and Media/Telecom sectors, and served as a permanent member of the firm's Fairness Opinion Review Committee.
Greg holds both an M.B.A. and M.S. in Finance from Boston College, and a Bachelor in Science degree in Computer Information Systems from Bentley College. Greg also holds the Chartered Financial Analyst certification, and is a member of the Boston Security Analysts' Society and the Association for Investment Management and Research.
---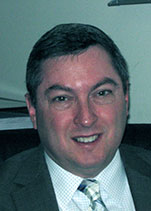 David Wanetick, Managing Director, IncreMental Advantage, LLC
David is recognized as a thought leader in the valuation of intangible assets as well as strategic negotiations. Clients include companies ranging from start-ups to Fortune 500 companies, technology transfer offices, incubators, law firms, venture capital firms and private equity players. David has been a guest on CNBC, Bloomberg and CNNfn and has been quoted in the Wall Street Journal, Barrons, Investor's Business Daily, Boards & Directors, and many other newspapers, blogs and magazines throughout the United States, Canada and Europe. He runs seminars on the Valuation of Emerging Technologies as well as Strategic Negotiations on behalf of many organizations and corporations all over the United States, Canada, Singapore, Kuwait, The United Kingdom, Belgium, Germany, the Netherlands, Malaysia, Hong Kong, India and Israel.
---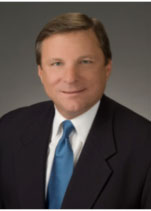 Mark L. Zyla, CPA/ABV, CFA, ASA, Managing Director, Acuitas, Inc.
As a Managing Director of Acuitas, Inc., Mark has provided valuation consulting for various types of entities for the purposes of mergers and acquisitions, financial reporting, tax planning, corporate recapitalizations, as well valuing various types of intellectual property and other intangible assets for many purposes.
Prior to joining Acuitas, Mr. Zyla was formerly a practice leader for PwC's Corporate Finance Consulting Group for the Southeastern U.S. Mark is the author of, Fair Value Measurements: Practical Guidance and Implementation (2010) published by John Wiley & Sons, Inc. Mark is the co-author of the courses, "Fair Value Accounting: A Critical New Skill for All CPAs" and "Valuing Goodwill and Other Intangible Assets" published by the AICPA. Mark is also co-author of "Fair Value Measurements: Valuation Principles and Auditing Techniques" published 2009 by Tax Management, Inc., a division of the Bureau of National Affairs.
Mr. Zyla received a BBA degree in Finance from the University of Texas at Austin and an MBA degree with a concentration in Finance from Georgia State University. He also completed the Mergers and Acquisitions Program at the Aresty Institute of The Wharton School of the University of Pennsylvania and the Valuation Program at the Graduate School of Business at Harvard University. He is a Certified Public Accountant, Accredited in Business Valuation ("CPA/ABV"), a Chartered Financial Analyst ("CFA"), and an Accredited Senior Appraiser with the American Society of Appraisers certified in Business Valuation (ASA).