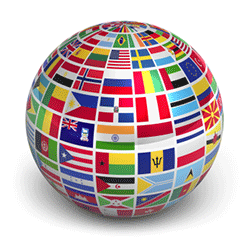 Benefits of Becoming a Certified Emerging Company Analyst
The most exciting and potentially lucrative investment ideas will always lie on the frontiers of change. Whether the cutting-edge technology is gesture technology, nanotechnology, wind energy, cloud computing, robotics, graphene, shale oil, or time sharing of personal vehicles, there will always be demand for analysts who can assess the investment merits of breaking inventions and new business models.
The following are among those likely to call upon the services of Certified Emerging Company Analysts:
Venture Capital Funds
Venture Debt Funds
Private Equity Firms
Investment Banks
Hedge Funds
Mutual Fund Portfolio Managers
Pension Fund Portfolio Managers
Sovereign Fund Portfolio Managers
Family Offices
Advisors to Angel Investors
Incubators
Current trends seem to indicate that the demand for Emerging Company Analysts will only surge in the near future.
We stand at the precipice of a proliferation of emerging companies. Less restrictive regulations are expected to aid in the ability of angel investors and others to invest in new ideas. The Jumpstart Our Business Start (JOBS) Act is meant to help provide startup businesses with an easier growth period by allowing them to sell more shares at lower prices before they register with the SEC.
Also, the surging number of listings on second markets such as SecondMarket and SharesPost should boost demand for analysis and valuation of companies that never before needed to be professionally assessed. Finally, possible regulatory changes could usher in an era of crowdsource funding that could greatly amplify traditional friends and family funding.
With unique courses taught by world renowned authorities, the Certified Emerging Company Analyst designation is a mark of distinction for analysts.